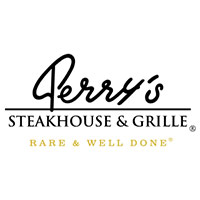 Beyond a long-standing passion for excellent food and service, Perry's offers the most unique private dining experience for your most important business and personal moments. With options available to accommodate intimate to expansive gatherings, Perry's private dining rooms each offer a different mood to create the perfect setting, no matter what the occasion.
Please click here to see full details.
Warning!
Future Watchers is not afilliated with CDM Media. The link on their website to ours does not indicate any relationship, and appears to be intended to deceive.